Nottingham Chiropractor:
Low Back Pain
| | |
| --- | --- |
| Monday  | 1.00-7.00 |
| Tuesday & Thursday | 8.00-7.00 |
| Friday  | 8.00-2.00 |
Nottingham Chiropractor Low Back Pain
TAG: Chiropractor Nottingham Low Back Pain
Nottingham Chiropractor Low Back Pain
Nottingham's Dorsi Spinal Institute is Nottingham's premier chiropractic treatment clinic, we see patients with many conditions, the most common being consistent low back pain.
According to the American Chiropractic Association, 31 million Americans experience low back pain at any give time. Even though low back pain plagues many people, finding the exact cause can be a challenge. However, chiropractors are spinal specialists that are trained extremely well to not only help alleviate your pain but also find the cause of the problem.
As you seek help from your local chiropractor, you'll want to keep the following things in mind:
Nottingham Chiropractor: Low Back Pain Prevention Is Key

Prevention is often the best cure for low back pain. When a patient sees a chiropractor, they'll not only find relief for the low back pain they're experiencing, but they'll also learn ways to prevent such pain in the future. By using proper exercise and ergonomic techniques, they can ease their pain before it even starts. Amazing results are easily obtained simply by patients listening to the instructions given by their chiropractic doctor.
Nottingham Chiropractor, Low Back Pain Treatment Options
Fortunately, there are many treatment options for low back pain. Based on the diagnosis provided by your Doctor of Chiropractic, he or she will be able to suggest the ones that will benefit you the most. These treatments may include one or more of the following:
Spinal adjustments delivered either by hand or instrument like an Activator
Hot or cold compresses
Soft Tissue Therapy
Spinal Corrective Rehabilitation Programmes
Getting Relief From Your Low Back Pain
If you were prescribed pain medication by a medial doctor before seeing your chiropractor, it may still be required to help reduce your pain levels. However, the good news is that you may be able to decrease your pain medication quicker than usual as spinal misalignments are corrected, nerve compression is alleviated and inflammation is reduced. That alone is well worth the investment of time and money to see your local chiropractor.
Rehab Through Exercise

As your care progresses from pain relief to rehabilitation of the spine, your chiropractor will recommend certain exercises to help strengthen your core muscles which, in return, will help stabilise and protect your lower back. Typically, these exercises are performed at the chiropractic office to make sure you understand how to do them without re-aggravating your original complaint. Once you've been educated on their purpose and know how to perform them correctly without supervision, you'll be able to continue them at home in conjunction with the spinal adjustments you receive at the office during maintenance care.
Surgery May Be Avoided for Low Back Pain
Depending on your condition, you may be able to avoid surgery if you choose to see a chiropractor before your injuries or pain become worse. In some instances, a chiropractor can help you to avoid surgery entirely by helping correct the problem instead of just masking it through pain relief.
The key is to make sure you follow the recommendations of your chiropractor after a thorough consultation and examination are performed. Part of the examination procedures may require X-rays or MRIs. These not only benefit the chiropractor when he or she is developing your treatment plan but will also give you the peace of mind that the problem will be found.
The bottom line is that a chiropractor is the ideal professional to consult with for any unexplained pain in the musculoskeletal system. They're not only well-qualified to treat conditions like low back pain but also achieve great results in a very affordable and effective manner. If you or a loved one are suffering from low back pain, gives us a call. We're here to help!
Nottingham Chiropractor: Dorsi Spinal Institute
TAG: Nottingham Chiropractor Low Back Pain
State of the Art Facilities
Dorsi Spinal Institute
11 Malin Hill
The Lace Market
Nottingham
NG1 1JQ
info@dorsi.uk
0115 959 8491
07387 329666


www.dorsi.uk
The Dorsi Spinal Institute
  CLINIC HOURS
| | |
| --- | --- |
| Monday | 2:00 – 7:00 |
| Tuesday & Thursday | 8:00 – 7:00 |
| Friday | 8:00 – 2:00 |
Our principal Chiropractor Dr Matthew ABJ Potts has over 20 year experience in healthcare and has developed the unique Dorsi Method that has a waiting list for other practitioners to learn.
Rather than treating everyone the same, our goal is to find the cause of your problems and really understand WHY they have happened. Your treatment plan will be unique to you. The hands-on treatment you receive will be provided by the Chiropractor or Osteopath and a qualified sports therapist. The Chiropractor or Osteopath will take overall responsibility for your care and provide any recommendations plus the spinal manipulation component of your care. Your sports therapist will work on the soft tissues by providing deep tissue massage, traction or stretching and will take care of your rehabilitation: your homework (if necessary.)
The clinic offers a state of the art diagnostic suite including Colour Ultra HD and 3D diagnostic ultrasound and a GE Direct Digital X-ray system due to be installed in early 2019. We also use the latest posture scanners using Infra-red imaging to build a photo-realistic postural avatar of your body. From this scan we can assess your posture, show you where your body is dysfunctional, identifying potential causes for the condition to relapse and most importantly, we re-assess you at regular intervals during your treatment plan without any additional radiation.
Our treatment protocols are ultra specific to your body and may include traction sessions stretching your spine in the exact opposite (Mirror-Image) to its usual incorrect position. You will have a personalised rehabilitation plan designed by our Masters Degree Level trained Rehab Consultant.
07387 329666
  CLINIC LOCATION
MEET OUR TEAM
Our team consists of Chiropractors, Osteopaths & Sports Therapists, all trained in the Dorsi Method. A combination of techniques that took lead Chiropractor Dr Matthew ABJ Potts over two decades to develop.
Even our support staff are trained therapists so that you are heard and understood by every member of our team, whether you are booking an appointment, being shown exercises or receiving treatment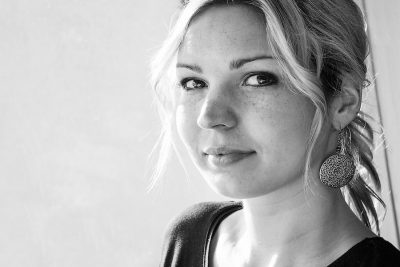 "After a series of sports injuries I am comfortably doing sports again.

Fantastic! Thank You Dr Matt"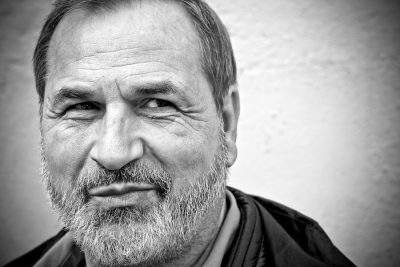 "The Dorsi Method and philosophy has improved my overall health and well-being considerably since attending the practice. Not only through chiropractic care but learning new life skills…"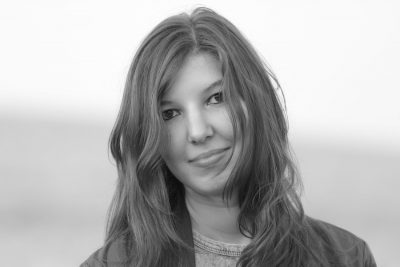 "Since starting care at the Dorsi Spinal Institute I have found far better mental clarity, and can now handle stress better. Headaches are rare and I have significantly more energy"