Chiropractic
& Nutrition
the role of nutrition during preconception and pregnancy
| | |
| --- | --- |
| Monday  | 1.00-7.00 |
| Tuesday & Thursday | 8.00-7.00 |
| Friday  | 8.00-2.00 |
Our Chiropractor in Nottingham Shares What You Should Know About Stretching
TAG: Chiropractor Nottingham Stretching
The role of nutrition during preconception and pregnancy
Our friends at Cytoplan have just written an fanstaic blog about the role of nutrition during preconception and pregnancy and we wanted to share it with you.
below is a link to the article, but we have included the Key Takeaways to whet your whistle first…
CLICK HERE FOR FULL ARTICLE on the role of nutrition during preconception and pregnancy
Key Takeaways
• Infertility occurs in 5-10% of couples and it is accepted that one third is due to female causes, one third male causes and one third combined causes2,3
• Subfertility is similar to infertility, however, with subfertility there is no specific reason why a pregnancy cannot occur and therefore optimising health has the potential to allow a successful pregnancy
• Factors which can affect both male and female fertility include: stress, irregular sleep patterns, smoking, alcohol consumption, environmental toxins, caffeine and recreational drugs such as marijuana and food sensitivities (including non-coeliac gluten sensitivity)
• Interruption to hormonal control, which affects the ability to produce adequate sperm, ovulate or maintain pregnancy, can be influenced by a number of factors, including adrenal and thyroid function, gut and liver health, mitochondrial function and oxidative stress
• Preconception is an important time, during which both prospective parents can prepare their bodies by ensuring good nutrition to assist fertility and conception. An anti-inflammatory diet is associated with optimal fertility (lots of vegetables, healthy fats, low in sugar and inflammatory fats)
• Specific nutrients to support female fertility and pregnancy include: essential fatty acids, antioxidants, B vitamins and vitamin D and trace minerals. The government recommends vitamin D and folate are taken for three months pre-conceptually. We would recommend an all-round good quality multivitamin and mineral that includes folate and vitamin D, plus other nutrients and that has been formulated specifically for pregnancy.
---
Category: Nutrition: the role of nutrition during preconception and pregnancy
Relevant Cytoplan products
Pregna-Plan – A comprehensive multivitamin and mineral suitable for preconception, pregnancy and breastfeeding. Two tablets contain the full range of B vitamins including 400ug; methylfolate, (folic acid) essential for nerve and cognitive development and for the prevention of spina bifida.
Omega 3 Vegan – An omega-3 supplement isolated from algae providing a higher ratio of DHA to EPA than that of fish oils. DHA is an important fatty acid for cognitive and visual development.
Acidophilus Plus – A live bacteria supplement containing 8 strains of bacteria as well as 35mg of fructo-oligosaccharides (FOS), in capsule form.
Vitamin D3 – 62.5ug (2500IU) and also as drops which can be added to water, 2 drops = 5ug (200IU)
Methylfolate (400ug) – Folate in the active form as methylfolate. In specific cases where there is a high risk of neural tube defects the G.P. may recommend additional methylfolate
Phytoshield – Phytonutrient and antioxidant supplement containing a variety of flavonoids and carotenoids. Can be used in the preconception period
Cyto-Renew– Phytonutrient and antioxidant complex including CoQ10 and alpha lipoic acid. Can be used in the preconception period.
---
TAG the role of nutrition during preconception and pregnancy
References
Murray, M. and Pizzorno, J. (2013) Textbook of Natural Medicine, 4thEd.
Wagenmaker, E. R. et al. (2009) 'Psychosocial Stress Inhibits Amplitude of Gonadotropin-Releasing Hormone Pulses Independent of Cortisol Action on the Type II Glucocorticoid Receptor', Endocrinology, 150(2), pp762–769.
Kirby, E.D. et al. (2009) 'Stress Increases Putative Gonadotropin Inhibitory Hormone and Decreases Luteinizing Hormone in Male Rats', Proceedings of the National Academy of Sciences of the United States of America, 106(27), pp11324–11329.
Poppe, K. et al (2004) 'Thyroid Dysfunction and Autoimmunity in Infertile Women', Thyroid, 12(11), pp997-1001.
Baker, S.M. et al. (2008) Textbook of functional medicine (2008). Institute for Functional Medicine. Elsevier.
Seddigheh, E., et al. (2013) 'Physical Activity and Body Mass Index among Women Who Have Experienced Infertility', Archives of Medical Science, 9(3), pp499–505.
Song, W.H., et al. (2014) 'Regulation of Mitochondrial Genome Inheritance by Autophagy and Ubiquitin-Proteasome System: Implications for Health, Fitness, and Fertility', BioMed Research International, 981867, pp1-16.
Cassina, A. et al. (2015) 'Defective Human Sperm Cells Are Associated with Mitochondrial Dysfunction and Oxidant Production', Biology of Reproduction, 95(5), 119 pp1–10
Amaral, A. et al. (2013) 'Mitochondria functionality and sperm quality', Reproduction 146(5) pp163-74.
Ramalho-Santos, J. et al. (2009) 'Mitochondrial functionality in reproduction: from gonads and gametes to embryos and embryonic stem cells', Human Reproduction,15(5), pp553–572.
Suleiman, S.A. et al. (1996) 'Lipid peroxidation and human sperm motility: protective role of vitamin E', J Androl, 17(5), pp530-7.
Rahman, M.M. et al. (2014) 'Experimental reduction in dietary omega-3 polyunsaturated fatty acids depresses sperm competitiveness', Biology Letters, 10(9).
Wathes, D.C. et al. (2007) 'Polyunsaturated fatty acids in male and female reproduction', Biol Reprod, 77(2), pp190-201.
Bilska, A. and Wlodek l. (2005) 'Lipoic Acid: The Drug of the Future?', Pharmacol Rep, 57(5), pp570-577.
Azaïs-Braesco, V. and Pascal, G. (2000) 'Vitamin A in pregnancy: requirements and safety limits', Am J Clin Nutr, 71(5), pp1325s-1333s
Luck, M.R. et al. (1995) 'Ascorbic Acid and Fertility. Biol', Reprod, 52(2), pp262-266.
Oseiki, H. (2009) 'The Nutrient Bible' 8th Ed Queensland Australia. Bio Concepts Publishing Australia.
Favier, A. (1992) 'The Role of Zinc in reproduction: hormonal mechanisms', Biol Trace Elem Res, 32, pp363-382.
Ebisch, I.M. et al. (2007) 'The importance of folate, zinc and antioxidants in the pathogenesis and prevention of subfertility', Hum Reprod Update, 13(2), pp163-174.
Bedwal, R.S. and Bahuguna, A. (1994) 'Zinc, copper and selenium in reproduction', Experientia 50 (7) pp626-640.
Nile, S.H. et al. (2017) 'Antioxidant, anti-inflammatory, and enzyme inhibitory activity of natural plant flavonoids and their synthesized derivatives', J Biochem Mol Toxicol, 32:e22002.
Cardona F. et al (2013) 'Benefits of polyphenols on gut microbiota and implications in human health',J Nutr Biochem, 24(8), pp1415-22
Nelson, D.B. et al. (2016) 'The role of the bacterial microbiota on reproductive and pregnancy health', Anaerobe, 42, pp67-73.
Záhumenský, J. et al. (2017) 'The importance of maternal microbiome in pregnancy', Ceska Gynekol, 82(3), pp211-217.
Koleva, P.T. et al. (2015) 'Microbial programming of health and disease starts during foetal life', Birth Defects Res C Embryo Today, 105(4), pp265-77.
Barthow, C. et al. (2016) 'The Probiotics in Pregnancy Study (PiP Study): Rationale and Design of a Double-Blind Randomised Controlled Trial to Improve Maternal Health during Pregnancy and Prevent Infant Eczema and Allergy', BMC Pregnancy and Childbirth, 16, pp133.
Sohn, K. and Underwood, M.A. (2017) 'Prenatal and postnatal administration of prebiotics and probiotics', Semin Fetal Neonatal Med, 22(5), pp284-289.
TAG the role of nutrition during preconception and pregnancy
State of the Art Facilities
Dorsi Spinal Institute
11 Malin Hill
The Lace Market
Nottingham
NG1 1JQ
info@dorsi.uk
0115 959 8491
07387 329666


www.dorsi.uk
The Dorsi Spinal Institute
  CLINIC HOURS
| | |
| --- | --- |
| Monday | 2:00 – 7:00 |
| Tuesday & Thursday | 8:00 – 7:00 |
| Friday | 8:00 – 2:00 |
Our principal Chiropractor Dr Matthew ABJ Potts has over 20 year experience in healthcare and has developed the unique Dorsi Method that has a waiting list for other practitioners to learn.
Rather than treating everyone the same, our goal is to find the cause of your problems and really understand WHY they have happened. Your treatment plan will be unique to you. The hands-on treatment you receive will be provided by the Chiropractor or Osteopath and a qualified sports therapist. The Chiropractor or Osteopath will take overall responsibility for your care and provide any recommendations plus the spinal manipulation component of your care. Your sports therapist will work on the soft tissues by providing deep tissue massage, traction or stretching and will take care of your rehabilitation: your homework (if necessary.)
The clinic offers a state of the art diagnostic suite including Colour Ultra HD and 3D diagnostic ultrasound and a GE Direct Digital X-ray system due to be installed in early 2019. We also use the latest posture scanners using Infra-red imaging to build a photo-realistic postural avatar of your body. From this scan we can assess your posture, show you where your body is dysfunctional, identifying potential causes for the condition to relapse and most importantly, we re-assess you at regular intervals during your treatment plan without any additional radiation.
Our treatment protocols are ultra specific to your body and may include traction sessions stretching your spine in the exact opposite (Mirror-Image) to its usual incorrect position. You will have a personalised rehabilitation plan designed by our Masters Degree Level trained Rehab Consultant.
07387 329666
  CLINIC LOCATION
MEET OUR TEAM
Our team consists of Chiropractors, Osteopaths & Sports Therapists, all trained in the Dorsi Method. A combination of techniques that took lead Chiropractor Dr Matthew ABJ Potts over two decades to develop.
Even our support staff are trained therapists so that you are heard and understood by every member of our team, whether you are booking an appointment, being shown exercises or receiving treatment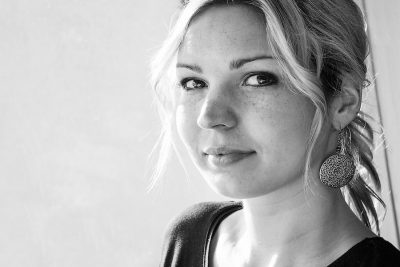 "After a series of sports injuries I am comfortably doing sports again.

Fantastic! Thank You Dr Matt"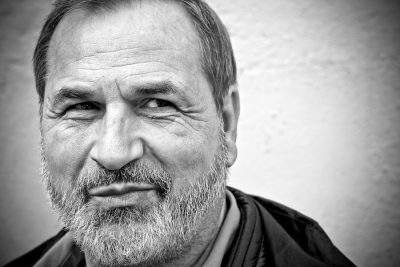 "The Dorsi Method and philosophy has improved my overall health and well-being considerably since attending the practice. Not only through chiropractic care but learning new life skills…"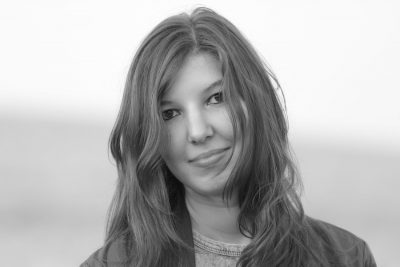 "Since starting care at the Dorsi Spinal Institute I have found far better mental clarity, and can now handle stress better. Headaches are rare and I have significantly more energy"