chiropractor nottingham
stretching
Our Chiropractor in Nottingham Shares What You Should Know About Stretching
| | |
| --- | --- |
| Monday  | 1.00-7.00 |
| Tuesday & Thursday | 8.00-7.00 |
| Friday  | 8.00-2.00 |
Nottingham Chiropractor explains 5 Things about TEXT NECK.
TAG: Chiropractor Nottingham Text Neck
Nottingham Chiropractor explains 5 Things about TEXT NECK.
Remember how your mum always said, "Nothing in life is free"? Well, she was right. High-tech gadgets and smart phones advancing at the speed of light are a modern convenience unlike little else, but the advantages of communication at our fingertips come with a price: text neck.
Here are 5 things our Nottingham Chiropractor thinks you should know about text neck, the epidemic that is taking the world by storm:
1. Text neck is caused by poor posture.
Specifically, habitually looking down at a phone or laptop puts extra pounds of unwanted pressure on the cervical spine, causing wear and tear and even degeneration over time. Additionally, in the space between the neck and shoulder is a cluster of nerves. If these nerves are compressed, misaligned, or damaged, the pain is excruciating and difficult to treat.
In short: Text neck puts the head, neck, and spine at risk.
2. Text neck is increasingly common among young people.
Spending as little as two to four hours a day hunched over a smart phone is enough to make a serious impact on the body over time. And though two to four hours may not seem like a long time, it isn't hard to arrive at two hours by adding several 15-minute or half-hour segments together.
For teenagers, specifically, two to four hours on a smart phone is not unfathomable. Some teens likely spend twice that much time in a given afternoon or the space between classes or over lunch. Consider the impact of 1500+ hours of bad posture in a year. It is no surprise that teenagers are at risk.
The lasting impact of text neck on today's young people could be costly.
3. Text neck in combination with a sedentary lifestyle is a recipe for disaster.
With hours of looking down at a smart phone often come hours of relaxing on the couch or sitting still. Generally speaking, we aren't prone to be active when we are engaged in surfing the Internet or texting our friends.
Though the list of ailments for poor posture is long and discouraging, it is made worse by sluggishness or inactivity. The best thing to do is to put the phone down on occasion, stretch, exercise, and return to the technology only once in a while.
The benefits of technology do not outweigh the consequences of inactivity.
4. Text neck can be corrected.
Practicing good posture is the easiest place to start. Making an appointment with our Nottingham Chiropractor is a good move for anyone who is facing the painful side effects of hours spent looking down.
Taking small steps toward better posture can save money and pain in the long run. Choosing to engage in technology as a treat instead of around the clock is a good practice for anyone who wants to live a long and healthy life.
5. Text neck can be avoided.
To be clear: No one is asking anyone to stop using mobile phones. Text neck can be avoided without going 1980 on mobile phone usage. But avoiding extra pressure on the neck and spine does require forethought and follow-through.
In today's ever-increasing technological age, choosing to dodge smart phone usage doesn't happen accidentally. One good strategy is to look with the eyes instead of moving the neck. Another strategy is to ask friends and family to say something when they notice prolonged periods of poor posture.
In short, text neck is nothing to LOL about. Take it seriously and make any necessary changes before text neck gets the best of you. Let us know how we can help by giving us a call today.
Nottingham Chiropractor explains 5 Things about TEXT NECK.
State of the Art Facilities
Dorsi Spinal Institute
11 Malin Hill
The Lace Market
Nottingham
NG1 1JQ
info@dorsi.uk
0115 959 8491
07387 329666


www.dorsi.uk
The Dorsi Spinal Institute
  CLINIC HOURS
| | |
| --- | --- |
| Monday | 2:00 – 7:00 |
| Tuesday & Thursday | 8:00 – 7:00 |
| Friday | 8:00 – 2:00 |
Our principal Chiropractor Dr Matthew ABJ Potts has over 20 year experience in healthcare and has developed the unique Dorsi Method that has a waiting list for other practitioners to learn.
Rather than treating everyone the same, our goal is to find the cause of your problems and really understand WHY they have happened. Your treatment plan will be unique to you. The hands-on treatment you receive will be provided by the Chiropractor or Osteopath and a qualified sports therapist. The Chiropractor or Osteopath will take overall responsibility for your care and provide any recommendations plus the spinal manipulation component of your care. Your sports therapist will work on the soft tissues by providing deep tissue massage, traction or stretching and will take care of your rehabilitation: your homework (if necessary.)
The clinic offers a state of the art diagnostic suite including Colour Ultra HD and 3D diagnostic ultrasound and a GE Direct Digital X-ray system due to be installed in early 2019. We also use the latest posture scanners using Infra-red imaging to build a photo-realistic postural avatar of your body. From this scan we can assess your posture, show you where your body is dysfunctional, identifying potential causes for the condition to relapse and most importantly, we re-assess you at regular intervals during your treatment plan without any additional radiation.
Our treatment protocols are ultra specific to your body and may include traction sessions stretching your spine in the exact opposite (Mirror-Image) to its usual incorrect position. You will have a personalised rehabilitation plan designed by our Masters Degree Level trained Rehab Consultant.
07387 329666
  CLINIC LOCATION
MEET OUR TEAM
Our team consists of Chiropractors, Osteopaths & Sports Therapists, all trained in the Dorsi Method. A combination of techniques that took lead Chiropractor Dr Matthew ABJ Potts over two decades to develop.
Even our support staff are trained therapists so that you are heard and understood by every member of our team, whether you are booking an appointment, being shown exercises or receiving treatment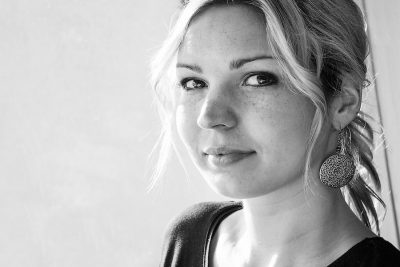 "After a series of sports injuries I am comfortably doing sports again.

Fantastic! Thank You Dr Matt"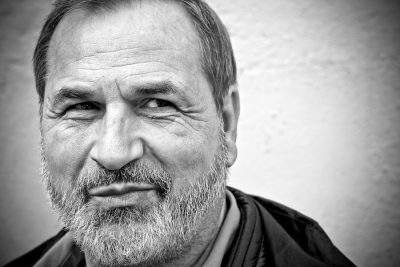 "The Dorsi Method and philosophy has improved my overall health and well-being considerably since attending the practice. Not only through chiropractic care but learning new life skills…"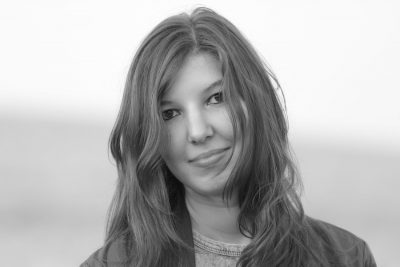 "Since starting care at the Dorsi Spinal Institute I have found far better mental clarity, and can now handle stress better. Headaches are rare and I have significantly more energy"