Chiropractor Nottingham Headaches
How the Chiropractors at Nottingham Chiropractors the Dorsi Spinal Institute Help People Who Suffer From Headaches<
| | |
| --- | --- |
| Monday  | 1.00-7.00 |
| Tuesday & Thursday | 8.00-7.00 |
| Friday  | 8.00-2.00 |
How the Chiropractors at Nottingham Chiropractors the Dorsi Spinal Institute Help People Who Suffer From Headaches
TAG: Chiropractor Nottingham Headaches
TAG: Chiropractor nottingham Headaches – by Nottingham Chiropractor Dr Matthew ABJ Potts
How the Chiropractors @ Nottingham Chiropractors the "Dorsi Spinal Institute" Help People Who Suffer From Headaches
If you are among the 45 million Americans who suffer headaches regularly, you are undoubtedly familiar with the traditional methods that people use to treat them, including taking some type of over the counter medication that is supposed to eliminate the pain and reduce any associated swelling. There are many other types of treatment that you may have attempted as well, including taking pharmaceutical concoctions designed to treat pain. However, none of these solutions provide permanent relief that addresses the problem at the core.
In the past few decades, there have been an increasing number of patients throughout the country that have begun to seek alternative forms of therapy for all types of conditions, including headaches. One form of treatment that is very promising for physical as well as other types of pain is manual therapy such as chiropractic.
These forms of alternative care has been used successfully for over a hundred years and has become a regular part of the American healthcare delivery system. In fact, there are an increasing number of insurance providers that are willing to pay for chiropractic because of their effectiveness.
When a person goes to school to learn about chiropractic, they begin by studying the human anatomy in great detail, just like other medical professionals. However, in addition to looking at how all of the parts work together physically, their training primarily revolves around the diagnosis and treatment of conditions of the spine.
On the first visit to Nottingham Chiropractic clinic the Dorsi Spinal Institute, a review of previous health issues will be completed to determine what types of problem may be occurring. They will listen to the patient attentively and make an assessment, including determining what types of treatment will best suit the patient.
In the case of headaches, the patient usually has misalignment in the cervical spine (Neck). This may be accompanied by muscles that are unduly tight in the neck, shoulders and nearby areas. Pressure on the nerves may cause sharp stabbing pains or there may be a continual dull throb in the region. Severe pain which also radiates down your arm can be coming from a herniated disc pressing on a nerve, but do not worry, Nottingham Chiropractic is Nottingham's premier clinic specialising in herniated disc conditions.
The chiropractor will assess the area and then move forward with treatment in order to relieve the pressure and pain. The relief usually occurs within a few sessions, with progress the more you continue with your recommended care programme.
However, we don't just focus on relieving symptoms but rather correcting the problem; therefore, additional treatments will follow to help correct the cause. In addition, the practitioner will take the time to educate you on the importance of looking after your body.
If you need further help with your headaches or are ready to see how beneficial treatment @ Nottingham Chiropractic clinic the Dorsi Spinal Institute can be to your overall health, please give us a call so that you can schedule an appointment with one of our team.
TAG: Chiropractor Nottingham Headaches
State of the Art Facilities
Dorsi Spinal Institute
11 Malin Hill
The Lace Market
Nottingham
NG1 1JQ
info@dorsi.uk
0115 959 8491
07387 329666


www.dorsi.uk
TAG: Chiropractor Nottingham Headaches
The Dorsi Spinal Institute
  CLINIC HOURS
| | |
| --- | --- |
| Monday | 2:00 – 7:00 |
| Tuesday & Thursday | 8:00 – 7:00 |
| Friday | 8:00 – 2:00 |
Our principal Chiropractor Dr Matthew ABJ Potts has over 20 year experience in healthcare and has developed the unique Dorsi Method that has a waiting list for other practitioners to learn.
Rather than treating everyone the same, our goal is to find the cause of your problems and really understand WHY they have happened. Your treatment plan will be unique to you. The hands-on treatment you receive will be provided by the Chiropractor or Osteopath and a qualified sports therapist. The Chiropractor or Osteopath will take overall responsibility for your care and provide any recommendations plus the spinal manipulation component of your care. Your sports therapist will work on the soft tissues by providing deep tissue massage, traction or stretching and will take care of your rehabilitation: your homework (if necessary.)
The clinic offers a state of the art diagnostic suite including Colour Ultra HD and 3D diagnostic ultrasound and a GE Direct Digital X-ray system due to be installed in early 2019. We also use the latest posture scanners using Infra-red imaging to build a photo-realistic postural avatar of your body. From this scan we can assess your posture, show you where your body is dysfunctional, identifying potential causes for the condition to relapse and most importantly, we re-assess you at regular intervals during your treatment plan without any additional radiation.
Our treatment protocols are ultra specific to your body and may include traction sessions stretching your spine in the exact opposite (Mirror-Image) to its usual incorrect position. You will have a personalised rehabilitation plan designed by our Masters Degree Level trained Rehab Consultant.
07387 329666
  CLINIC LOCATION
MEET OUR TEAM
Our team consists of Chiropractors, Osteopaths & Sports Therapists, all trained in the Dorsi Method. A combination of techniques that took lead Chiropractor Dr Matthew ABJ Potts over two decades to develop.
Even our support staff are trained therapists so that you are heard and understood by every member of our team, whether you are booking an appointment, being shown exercises or receiving treatment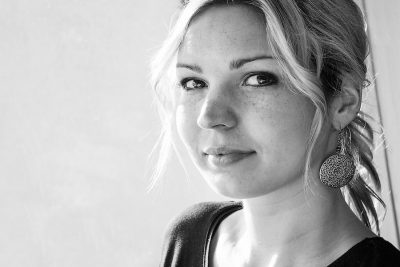 "After a series of sports injuries I am comfortably doing sports again.

Fantastic! Thank You Dr Matt"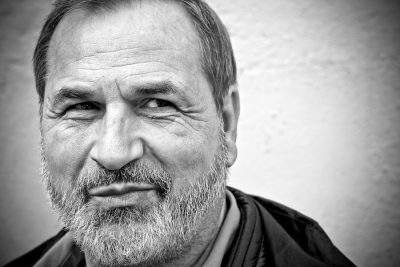 "The Dorsi Method and philosophy has improved my overall health and well-being considerably since attending the practice. Not only through chiropractic care but learning new life skills…"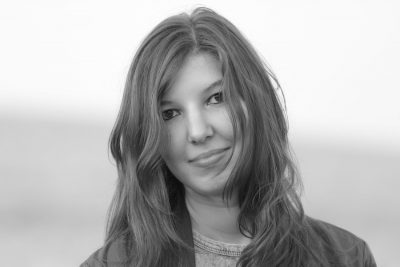 "Since starting care at the Dorsi Spinal Institute I have found far better mental clarity, and can now handle stress better. Headaches are rare and I have significantly more energy"