Find
Us
The Dorsi Spinal Institute is located in Nottingham's Lace market
| | |
| --- | --- |
| Monday  | 1.00-7.00 |
| Tuesday & Thursday | 8.00-7.00 |
| Friday  | 8.00-2.00 |
Although we are tucked away on a quiet pedestrianized street in Nottingham's creative quarter, we are centrally located and near many places to park plus local bus and tram stops.
Our Clinic is located at:
11 Malin Hill
The Lace Market
Nottingham
NG1 1JQ
SOME MAPS STILL HAVEN'T UPDATED THE NAME TO MALIN HILL, SO IT WILL STILL BE CALLED SHORT STAIRS. You will see that it connects High Pavement to Pemberton street.
Our phone number is 0115 959 8491
We are located just off High Pavement in the Lace Market, St Mary's church is on High pavement as is the Nottingham Contemporary art gallery.
Below is a link to a MAP that we have created that shows you the parking options and bus/tram stops near to the clinic. But please first read the detailed description below relevant to your chosen mode of transport.
Please note that Malin hill is pedestrianised so you will need to walk the last few minutes to the clinic there are two access routes without steps and one with. The route down short hill and Short stairs obviously has steps, whilst the access from Commerce square (off High Pavement) and Pemberton Street are free from steps but there is an incline.
Bus or Tram
Many of our patients come on the bus or tram which drops them off at the Lace market tram stop. If you walk down to the Nottingham contemporary art gallery and then down High Pavement past the old law courts you are just a few minutes away from our clinic.
From High pavement opposite St Mary's Church you will see some BIG BLACK GATES between the hungry pumpkin cafe and the Aesthetic Dental Studio. Walk through the gates into commerce square and keep to your left. You will come down a narrow cobbled street and this is the top of Malin Hill… we are about 30 metres down on the left, but you can't miss us as we have three huge picture windows.
By Car
This is also the route you might take if you park in an on-street parking space using the RinGo app which are available throughout the lace market on roads such as Hollowstone. However you may also take a shortcut down 'short stairs' – but as the name suggests, they are steps and quite steep!
If you park at Pemberton Street car-parks which are accessed from the big BBC roundabout (they are behind the big hand-car wash) then we are just a few minutes away on foot. Once out of the car park, walk away from the roundabout towards the Nottingham arena and you will see a little cobbled square with 4 parking spaces. Walk towards the office called TENFOLD with bright orange stripes on the windows and look left and you will see a sloping pedestrianised street. This is Malin hill, we are a few units up on the right; you should be able to see our big orange spine on the wall from the cobbled square.
By Train
Walk towards the city centre and you have two routes available:
Walk up to the BBC roundabout and then follow the instructions above as if you parked in Pemberton Street car park.
Walk up into the lace market and turn right at the Nottingham Contemporary Art Gallery and then follow the instructions above as if you were coming by bus or tram.
When you book your first appointment, you should be asked by our computer system to complete your New Patient forms online, if for any reason you did not complete the forms please check your email for a confirmation which includes a link to the forms and complete them at least 24 hours before your appointment. As a last resort you can arrive 15-20 minutes before your appointment time to complete the forms in the clinic, however, we prefer you to complete them online and in advance so that the doctor can review your notes prior to your appointment, so please only turn up early to complete the forms in the clinic if you have no means of completing the online versions.
If you need to change or cancel your appointment, we require 24 hours notice, which is standard in healthcare clinics.
We look forwards to welcoming you into the clinic.
Kind Regards
The Dorsi Spinal Institute team
The Dorsi Spinal Institute
  CLINIC HOURS
| | |
| --- | --- |
| Monday | 2:00 – 7:00 |
| Tuesday & Thursday | 8:00 – 7:00 |
| Friday | 8:00 – 2:00 |
Our principal Chiropractor Dr Matthew ABJ Potts has over 20 year experience in healthcare and has developed the unique Dorsi Method that has a waiting list for other practitioners to learn.
Rather than treating everyone the same, our goal is to find the cause of your problems and really understand WHY they have happened. Your treatment plan will be unique to you. The hands-on treatment you receive will be provided by the Chiropractor or Osteopath and a qualified sports therapist. The Chiropractor or Osteopath will take overall responsibility for your care and provide any recommendations plus the spinal manipulation component of your care. Your sports therapist will work on the soft tissues by providing deep tissue massage, traction or stretching and will take care of your rehabilitation: your homework (if necessary.)
The clinic offers a state of the art diagnostic suite including Colour Ultra HD and 3D diagnostic ultrasound and a GE Direct Digital X-ray system due to be installed in early 2019. We also use the latest posture scanners using Infra-red imaging to build a photo-realistic postural avatar of your body. From this scan we can assess your posture, show you where your body is dysfunctional, identifying potential causes for the condition to relapse and most importantly, we re-assess you at regular intervals during your treatment plan without any additional radiation.
Our treatment protocols are ultra specific to your body and may include traction sessions stretching your spine in the exact opposite (Mirror-Image) to its usual incorrect position. You will have a personalised rehabilitation plan designed by our Masters Degree Level trained Rehab Consultant.
0115 959 8491
  CLINIC LOCATION
MEET OUR TEAM
Our team consists of Chiropractors, Osteopaths & Sports Therapists, all trained in the Dorsi Method. A combination of techniques that took lead Chiropractor Dr Matthew ABJ Potts over two decades to develop.
Even our support staff are trained therapists so that you are heard and understood by every member of our team, whether you are booking an appointment, being shown exercises or receiving treatment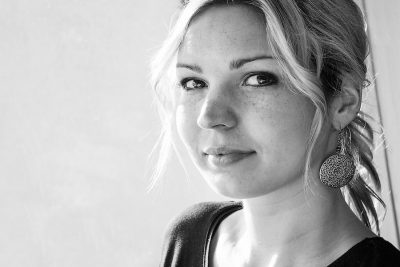 "After a series of sports injuries I am comfortably doing sports again.

Fantastic! Thank You Dr Matt"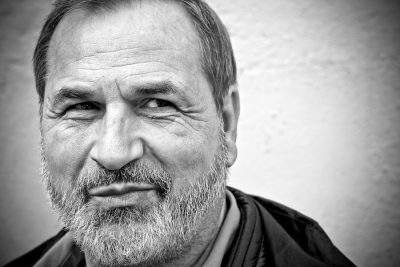 "The Dorsi Method and philosophy has improved my overall health and well-being considerably since attending the practice. Not only through chiropractic care but learning new life skills…"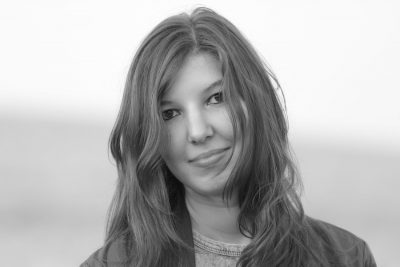 "Since starting care at the Dorsi Spinal Institute I have found far better mental clarity, and can now handle stress better. Headaches are rare and I have significantly more energy"