Your Pregnancy:
in safe hands
Looking for a chiropractor for pregnancy care? Our ICPA Chiropractors have 17 years experience treating pregnant women and children
| | |
| --- | --- |
| Mon & Wed  | 10am-7pm |
| Friday | 8am-5pm |
| Saturday  | 8am-1pm |
Many pregnant women & parents are choosing safe & natural Chiropractic care for the whole family
TAG: Chiropractor for Pregnancy:
During pregnancy your body will go through an incredible amount of physical and hormonal changes. Prenatal (before birth) Chiropractic for Pregnant women can help the body adapt to these changes and maintain a happy and healthy pregnancy.
Chiropractor for Pregnancy

ICPA Trained "Baby Chiropractors"

17 Years experience treating kids of all ages
TAG: Chiropractor for Pregnancy
Benefits include:
Less Headaches & Neck Pain. The loss of the normal cervical (neck) curve as a result of postural changes in pregnancy may lead to headaches and neck pain. Both of which are leading reasons why people see chiropractors in the first place; whether they are pregnant or not!
Safer Delivery. Chiropractors work specifically with the pelvis during pregnancy, restoring a state of balance and creating an environment for an easier & safer delivery. More women and birth providers are discovering the many benefits associated with Chiropractic for pregnant women and recognise this area of expertise through the ICPA (International Chiropractic Pediatric Association) advanced Chiropractic Webster Certification. Our Chiropractic Doctors are ICPA members.
Less Back Pain. As your baby grows & your womb stretches it pulls your centre of gravity forwards and this can put a strain on your back. Studies show that 84% of women who received chiropractic care during pregnancy felt a relief in back pain.
Optimal Foetal Position. Chiropractors trained in Chiropractic for pregnant women can help to detect, prevent and correct fetal malpositions. This is very different to the medical manipulation of the baby; it is done with very gentle touch on your pelvis and is used so that you don't go so far as to need the medical intervention.
Shorter Labour & Delivery Times. A study showed that women who had regular chiropractic through their first pregnancy had a 24% reduction in their labour times. Plus those having their second or third baby reported a 39% reduction in labour times.
Healthy Mother: Healthy Baby. Chiropractic for pregnant women helps to ensure a healthy immune system for both mother and child, whose immune systems are intimately linked during pregnancy. We aim to help keep you happy, relaxed and pain-free: and this really does benefit your baby.
Once your bump has landed, we would also love to check your baby for free… It would be our honour!
Click here to learn more about how we can help babies and children.
Page: Chiropractor for Pregnancy
The Dorsi Spinal Institute
  CLINIC HOURS
| | |
| --- | --- |
| Monday | 2:00 – 7:00 |
| Tuesday & Thursday | 8:00 – 7:00 |
| Friday | 8:00 – 2:00 |
Our principal Chiropractor Dr Matthew ABJ Potts has over 20 year experience in healthcare and has developed the unique Dorsi Method that has a waiting list for other practitioners to learn.
Rather than treating everyone the same, our goal is to find the cause of your problems and really understand WHY they have happened. Your treatment plan will be unique to you. The hands-on treatment you receive will be provided by the Chiropractor or Osteopath and a qualified sports therapist. The Chiropractor or Osteopath will take overall responsibility for your care and provide any recommendations plus the spinal manipulation component of your care. Your sports therapist will work on the soft tissues by providing deep tissue massage, traction or stretching and will take care of your rehabilitation: your homework (if necessary.)
The clinic offers a state of the art diagnostic suite including Colour Ultra HD and 3D diagnostic ultrasound and a GE Direct Digital X-ray system due to be installed in early 2019. We also use the latest posture scanners using Infra-red imaging to build a photo-realistic postural avatar of your body. From this scan we can assess your posture, show you where your body is dysfunctional, identifying potential causes for the condition to relapse and most importantly, we re-assess you at regular intervals during your treatment plan without any additional radiation.
Our treatment protocols are ultra specific to your body and may include traction sessions stretching your spine in the exact opposite (Mirror-Image) to its usual incorrect position. You will have a personalised rehabilitation plan designed by our Masters Degree Level trained Rehab Consultant.
  CLINIC LOCATION
Dr Matthew Potts is our principal Chiropractor & has developed the Dorsi Method over the last 20+ years in healthcare. He can help you with all kinds of pains & injuries and specialises in abnormal curvatures of the spine such as Scoliosis. In Addition, Dr Potts is also a Master Herbalist and best-selling author on the effects stress has on your hormonal systems – which effect EVERYTHING you do, think and feel.
Sarah is a Graduate Sports Therapist, with a MSc in Sports and Exercise Medicine from Leeds Beckett University, with a passion in helping members of the public and athletes achieve their top potential before and after injury. She is a member of the Society of Sports Therapists and has previously worked in multiple Rugby teams including Leeds Rhinos Women and Keighley RUFC, before joining The Dorsi Spinal Institute.
Sarah has completed extensive training in the management of Scoliosis and is Dr Matthew Potts' right hand woman. She will be designing a prescribing you or your Childs spinal exercise programmes and will be working with you every step of the way through your treatment programme.
Sarah is also a trained radiology operator: in other words she will be taking your x-rays when our new state of the art Direct Digital x-ray machine arrives in April 2020.
Saffron was asked many times to give us a bio and picture for the website, but she was always too busy with patients or being scared of hot cups of tea; so we have decided to show you a photo of the haircut she gave her horse.
*** She is not allowed scissors in the clinic***
Georgie is a Graduate Sport Rehabilitator from the University of Salford and is a member of the British association of Sport Rehabilitators. Before joining the Dorsi Spinal Institute she obtained previous experience in multiple professional sports teams, including Derby County Football Club. Georgie worked with athletes to help them achieve their full potential through advanced rehabilitation methods and applying this to her clinical knowledge.
Georgie has trained extensively under Dr Matthew Potts in the management of Scoliosis and will be involved in both your treatment and the prescription and supervision of any specific rehabilitation programmes unique to your complaints.
I am a final year undergraduate Sports Rehabilitator at the University of Nottingham. My main interests with Sports Rehabilitation are into the effects of soft tissue therapy and the way the intervention can help patients in a variety of ways. I am particularly interested in the lower back due to my sporting background which is cricket. The lower back is a common area injured in cricket and finding out more about the rehabilitation is very interesting to me. I am a regular gym goer and if I am not studying or working I can be found in the weight room.
*** Nathan is our final year student paid intern***
*** too embarrassed to show a photo and too secretive to tell us what she does ***
*** Currently bunking off travelling around the world – but she would be offended if we removed her picture & we are secretly all a little scared of her***
Sophie graduated with a 1st Class degree in Sport & Exercise Therapy from Leeds Beckett University. She is a member of the Society of Sports Therapists & has previously worked with Nottingham Forest Football Club & Melbourne RFC. Alongside Sophie's degree she is also a qualified Personal Trainer, this coupled with her Sport Therapy knowledge allows her to take a holistic approach to rehabilitation for optimum results.
If you are a qualified sports therapist, chiropractor or osteopath and you are looking for an exciting and challenging role; then drop us a line at recruitment@dorsi.uk. We cannot guarantee that a position will be available but we are always looking to evolve our team.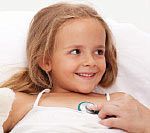 At vero eos et accusamus et iusto odio dignissimos ducimus qui blanditiis praesentium voluptatum deleniti atque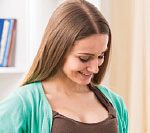 At vero eos et accusamus et iusto odio dignissimos ducimus qui blanditiis praesentium voluptatum deleniti atque. emo enim ipsam voluptatem quia voluptas sit aspernatur aut odit aut fugit, sed quia consequuntur magni dolores eos qui ratione voluptatem sequi nesciunt.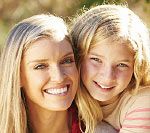 At vero eos et accusamus et iusto odio dignissimos ducimus qui blanditiis praesentium voluptatum deleniti atque