ABOUT
The Dorsi Spinal Institute
Read about our team & patients
| | |
| --- | --- |
| Mon & Wed  | 10am-7pm |
| Friday | 8am-5pm |
| Saturday  | 8am-1pm |
Dr Matthew Potts is our principal Chiropractor & has developed the Dorsi Method over the last 20+ years in healthcare. He can help you with all kinds of pains & injuries and specialises in abnormal curvatures of the spine such as Scoliosis. In Addition, Dr Potts is also a Master Herbalist and best-selling author on the effects stress has on your hormonal systems – which effect EVERYTHING you do, think and feel.
Sarah is a Graduate Sports Therapist, with a MSc in Sports and Exercise Medicine from Leeds Beckett University, with a passion in helping members of the public and athletes achieve their top potential before and after injury. She is a member of the Society of Sports Therapists and has previously worked in multiple Rugby teams including Leeds Rhinos Women and Keighley RUFC, before joining The Dorsi Spinal Institute.
Sarah has completed extensive training in the management of Scoliosis and is Dr Matthew Potts' right hand woman. She will be designing a prescribing you or your Childs spinal exercise programmes and will be working with you every step of the way through your treatment programme.
Sarah is also a trained radiology operator: in other words she will be taking your x-rays when our new state of the art Direct Digital x-ray machine arrives in April 2020.
Saffron was asked many times to give us a bio and picture for the website, but she was always too busy with patients or being scared of hot cups of tea; so we have decided to show you a photo of the haircut she gave her horse.
*** She is not allowed scissors in the clinic***
Georgie is a Graduate Sport Rehabilitator from the University of Salford and is a member of the British association of Sport Rehabilitators. Before joining the Dorsi Spinal Institute she obtained previous experience in multiple professional sports teams, including Derby County Football Club. Georgie worked with athletes to help them achieve their full potential through advanced rehabilitation methods and applying this to her clinical knowledge.
Georgie has trained extensively under Dr Matthew Potts in the management of Scoliosis and will be involved in both your treatment and the prescription and supervision of any specific rehabilitation programmes unique to your complaints.
I am a final year undergraduate Sports Rehabilitator at the University of Nottingham. My main interests with Sports Rehabilitation are into the effects of soft tissue therapy and the way the intervention can help patients in a variety of ways. I am particularly interested in the lower back due to my sporting background which is cricket. The lower back is a common area injured in cricket and finding out more about the rehabilitation is very interesting to me. I am a regular gym goer and if I am not studying or working I can be found in the weight room.
*** Nathan is our final year student paid intern***
*** too embarrassed to show a photo and too secretive to tell us what she does ***
*** Currently bunking off travelling around the world – but she would be offended if we removed her picture & we are secretly all a little scared of her***
Sophie graduated with a 1st Class degree in Sport & Exercise Therapy from Leeds Beckett University. She is a member of the Society of Sports Therapists & has previously worked with Nottingham Forest Football Club & Melbourne RFC. Alongside Sophie's degree she is also a qualified Personal Trainer, this coupled with her Sport Therapy knowledge allows her to take a holistic approach to rehabilitation for optimum results.
If you are a qualified sports therapist, chiropractor or osteopath and you are looking for an exciting and challenging role; then drop us a line at recruitment@dorsi.uk. We cannot guarantee that a position will be available but we are always looking to evolve our team.
Expert Healthcare
The Dorsi Method encompasses many techniques from the worlds of Chiropractic, Medical Acupuncture, Herbalism, Physiotherapy and Sports Medicine. Dr Matthew ABJ Potts has spent over two decades bringing together this unique blend so that you can be safe in the knowledge that we will be using the most up to date methods to correct your problems.
We do not treat everyone the same, each patient is given a detailed consultation and examination, following which we will discuss your options and let you decide what route is right for you. From this point you will be assigned two practitioners that will work with you one-to-one and sometimes even at the same time. The practitioners and the techniques they use will be carefully paired with you and your health concerns. We will re-evaluate you regularly and give you advice and support on what to do at home, work and play.
Your Dorsi experience will be unique to you!
Detailed Consultation & Examination

A team of experts working on your care

Treatment programmes as individual as you are.
Conditions We Can Treat…
We can help most types of pain and injury such as Back & Leg Pain, Neck & Arm Pain together with shoulder, hip and knee problems. CLICK HERE for more information
Our team specialise in the management of postural problems, including complex conditions such as Scoliosis. CLICK HERE for more information.
Our Chiropractors are ICPA registered pregnancy & baby specialists. You, your bump & your children are in safe hands.
CLICK HERE for more information on Pregnancy care
CLICK HERE for more information on Pediatric care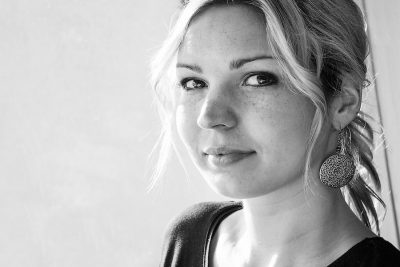 "After a series of sports injuries I am comfortably doing sports again.

Fantastic! Thank You Dr Matt"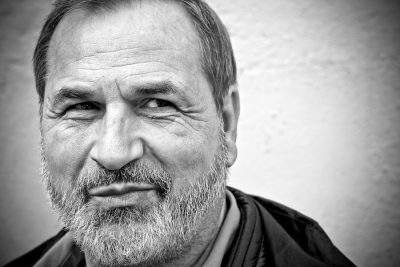 "The Dorsi Method and philosophy has improved my overall health and well-being considerably since attending the practice. Not only through chiropractic care but learning new life skills…"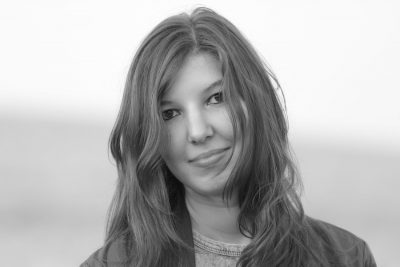 "Since starting care at the Dorsi Spinal Institute I have found far better mental clarity, and can now handle stress better. Headaches are rare and I have significantly more energy"